Songs That Stole the Show: Let's Think About the Power of Sync!
Lisa Vo
Have you ever heard a song and immediately thought about a movie or TV show; almost as if one doesn't exist without the other? That, my friends, is the power of Sync! For those of you who aren't familiar, allow me to introduce you to this phenomenon that has quickly become the hot topic of the music industry in recent years.
sync licensing: In the music business, it refers to synchronizing audio (a song or piece of music) to any form of visual media (a film, TV show, commercial, video game, or online content like a social media post or YouTube clip)
(Source: Songtrust blog- A Guide to Sync Deals and Licensing)
Sync deals have become a significant source of income for major and independent artists alike. Securing a sync placement gives the artist the opportunity to massively grow their fanbase (virtually overnight), and it allows the song to potentially take on a whole new life – talk about a total game changer. 
Below are just a few songs that come to mind when I think about how sync licensing led to each of their successes in different ways. With sync, some songs get written specifically for the film or TV project they're associated with, and some songs resurface years after their original release to be introduced to and embraced by an entirely new generation (I'm looking at you, Kate Bush). You really never know when or where a song is going to have its moment to shine. It's hard to even imagine where these songs would be if they weren't linked to the TV show or movie that made them wildly popular.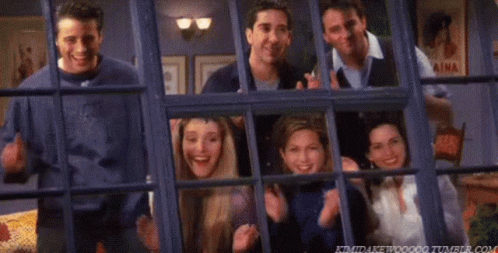 "I'll Be There For You" - The Rembrandts
(A song written to be the theme song of a TV Show)
Songwriters: 

Allee Willis/Danny Wilde/David Crane/Marta Kauffman/Michael Skloff/Phillip Solem 

Released: 

1994
So no one told them this song was gonna blow up this way *four claps*! 
Of course I had to kick off this list with the most iconic theme song from 90's television. Did you know that the theme to sitcom royalty, Friends, was almost going to be a song by American rock band R.E.M? After the band bowed out of the opportunity, the show's musical director Michael Skloff and executive producers Marta Kauffman and David Crane, along with the late songwriter Allee Willis, penned "I'll Be There For You," and chose Pop/Rock duo The Rembrandts to record the tune. 
Willis, Crane, Kauffman, and Skloff originally composed the forty-two second single verse and chorus as needed for the series' opening credits. After the pilot episode blew up and catapulted into pop culture super-stardom, The Rembrandt's members Phil Solem and Danny Wilde extended the song with a second verse and bridge. A few beers later, those iconic claps were added, and the rest is history. The pop song was included on the Rembrandts' 1995 EP Fixin' to Blow, was released as the leading single, and held the number one spot on the charts for five weeks in Canada, making it the most successful single in 1995. I think we can all agree that this song will be attached to the TV show for well beyond the next day, week, month, or even year…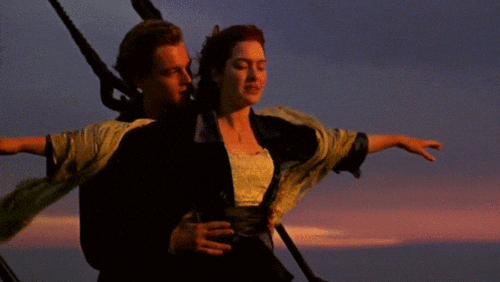 "My Heart Will Go On" - Celine Dion
(A song written for the soundtrack of a major motion picture)
Songwriters: 

James Horner / Will Jennings

Released: 

1997
Just like Celine Dion's heart, the success of this 1997 power ballad will go on and on… and on. This legendary song has as large of a cult following as the box office hit that it was composed for; and even with almost thirty studio albums, countless hits, and over fifteen multi-million dollar grossing tours, "My Heart Will Go On" remains to be Dion's most in-demand and beloved song. She often ends her concerts on a high with entire audiences singing along to this song, a clear classic in her epic catalogue. 
Written by composer James Horner, who composed the complete soundtrack of Titanic, and songwriter Will Jennings, the song almost didn't make it into the movie (gasp!) due to budget concerns. Once Horner and Jennings were able to convince Celine Dion to add her powerhouse vocals to the studio demo, it was impossible for filmmaker and director James Cameron to refuse. As the film went on to gross over $2 billion at the box office, the song equally skyrocketed into ultimate commercial success. It won the Oscar and Golden Globe awards for "Best Original Song," and took home four Grammy Awards in 1999. If that doesn't make you want to stand on the bow of a ship shouting "I'M THE KING OF THE WORLD!", I don't know what does. 
Kate Bush – "Running Up That Hill (A Deal With God)"
(A song that gained massive popularity decades after its original release)
Songwriter: 

Kate Bush

Released: 

1985
This has got to be hands down, the coolest sync success story in the history of sync success stories. Let's back up to 1985 – Upon its original release as a lead single on Bush's album Hounds of Love, this song reached Number 30 on the Billboard Hot 100 in the United States and peaked at Number 3 on the UK Singles Chart. 
Fast forward to 2022 – "Running Up That Hill" was featured on the hit Netflix series Stranger Things and received renewed attention. The song immediately dominated charts all around the world, taking a comfortable seat at the top in eight countries for as long as seven consecutive weeks. Following the premiere of this fourth season, the streams for this song increased by nearly 10,000%. Snippets of the song blew up on social media platforms such as Twitter and TikTok, introducing Kate Bush's music to a whole new generation of consumers-turned-fans. Even my too-cool-for-school Gen Z younger sisters had "Running Up That Hill" in their playlists and knew every word. 
It has been said that Kate Bush rarely allowed her songs to be licensed in this way, but made an exception solely because she was a big fan of the show, and boy did it pay off! A major sync deal like this brought on a financial windfall – According to CBS News, Bush earned roughly $2.3 million in streaming royalties in the month after the show's release, and because she is the sole songwriter and owns the copyright to her recordings, she is likely keeping the bulk of that sum and running up that hill all the way to the bank! 
BONUS SONG!
Honorable Mention for a Song Placed in Television Advertisements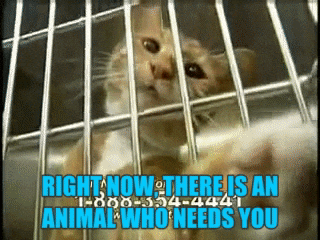 "Angel" - Sarah McLachlin
Songwriter: 

Sarah McLachlin

Released: 

1997
……… Need I say more?